War in Ukraine and public service interpreting in Slovakia: Initial impressions and implications
Keywords:
community interpreting, PSIT, interpreter training, war in Ukraine
Abstract
On February 24 2022, Russia started a war in Ukraine and in the first hours and days following the attack, a massive wave of refugees swept the countries of Central and Eastern Europe. Slovakia, historically more adjusted to emigration than immigration (Tužinská 2019, Štefková 2020), had to adapt quickly and cope with unprecedented numbers of refugees and displaced persons. Given the inadequate processing capacities and lack of community interpreters, improvised and ad-hoc community interpreting schemes emerged (KCI 2022). In the situation of non-existent formal schemes for the training and recognition of PSIT in Slovakia, alternative, non-governmental schemes had to be designed to compensate for a missing institutional framework partially.
This article describes the chronology of the migration from Ukraine to Slovakia, briefly introduces the context of community interpreting in Slovakia and outlines a crash course designed for a mixed group of public service interpreters catering to the needs of a growing community of Ukrainian citizens in Slovakia. In order to understand the needs of the ad-hoc interpreters, a survey among the ad-hoc interpreters was carried out online to map the demographic, language profile and motivation of the volunteer interpreters for whom the training was to be designed. Similar schemes can serve as a basis for the development of future, more formal and institutionalised schemes of training and support. We believe that the current wave of refugees from Ukraine is an opportunity for countries in Central and Eastern Europe to develop institutionalised training schemes for PSIT. This paper discusses the possibilities and limits of such an endeavour.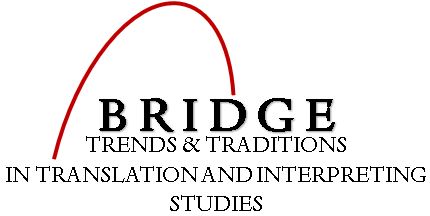 Downloads